Gamma-irradiation Induces The Nuclear And Nucleolar Changes In Plant Meristematiccells: An Ultrastructural And Optical Tomography Approaches
Keywords:
γ-radiation, Plant Cell, Nuclear and Nucleolar Changes
Abstract
The ultrastructural analysis combined with optical tomographic approach performed by means of serial semithin sections has been utilized to study 3D nuclear and nucleolar changes induced by acute γ-radiation of onion (Alllium cepa L.) root tips. To discriminate dose-dependent nuclear/nucleolar reaction at the photonic and electron microscope levels we utilized medium (2.5 Gy) and high (5.0 Gy) doses of irradiation. . 137Cs was used as a source of γ-radiation. Our results are indicative to profound micro- and ultrastructural changes related to morphological signs of the radiation induced inhibition of entire nuclear/cell metabolism. Therefore, the nucleolar reaction fits perfectly all requests to be served as reliable criterion of plant cells and tissues functional state in postradiation period. Additionally, the intensity of developing postradiation nuclear/nucleolar damages correlates with the dose impact. Most likely these alterations are strictly doze-dependent.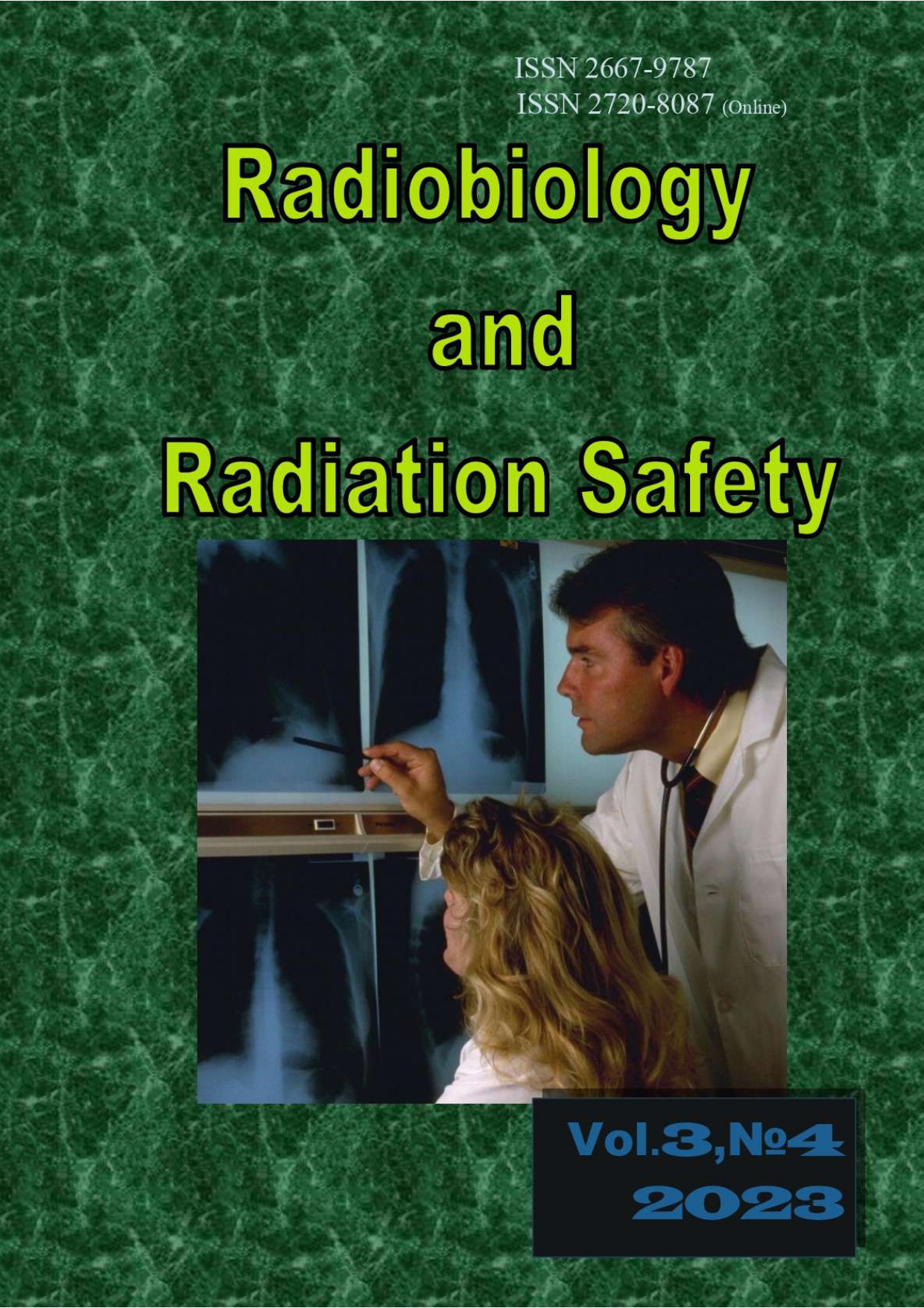 Downloads
How to Cite
Tchelidze, P., Ivanishvili, N., & Gogebashvili, M. (2023). Gamma-irradiation Induces The Nuclear And Nucleolar Changes In Plant Meristematiccells: An Ultrastructural And Optical Tomography Approaches. Radiobiology and Radiation Safety, 3(4), 6–16. Retrieved from https://radiobiology.ge/index.php/rrs/article/view/6287