Determination Of Radon Concentrations In Mtatsminda Districts Of Tbilisi
Keywords:
Radon, Exposure, Radiation, Carcinogen
Abstract
Radon concentrations in the Mtatsminda region of Tbilisi was measured. Radon concentrations in the air inside buildings can vary greatly among different regions and different homes. In addition, they are characterized by a wide range of time variations. Due to the fact that radon eminence occurs from the soil under the house, the highest concentrations of radon in buildings are observed in basements and apartments located on the lower floor. Preliminary results of radon concentrations in residential and public areas in some districts of Tbilisi show that further investigations are needed that will involve larger-scale measurements and more extensive studies of this problem.
Ionizing radiation ionizes the environment as it passes through it. In general, ionizing radiation is an integral part of scientific and technical progress. Nuclear and radioactive materials are used for medical, industrial and scientific-research purposes. There are natural (cosmic and terrestrial, building materials, radon, food) and artificial (X-ray machine, pharmacological and industrial radioisotopes) sources, the scope of which is gradually expanding and playing an important role in everyday life. However, radiation has a negative biological effect - it causes cell damage, and in some instances, cancer. it is necessary to protect humans from the harmful effects of ionizing radiation.
During Radon decay, non-evaporated radioactive products (Po, Bi and Pb isotopes) are formed, which are quite difficult to remove from the body. Thus, an increase in radon concentration in buildings poses an additional threat to the population and increases the potentially harmful risk to human health.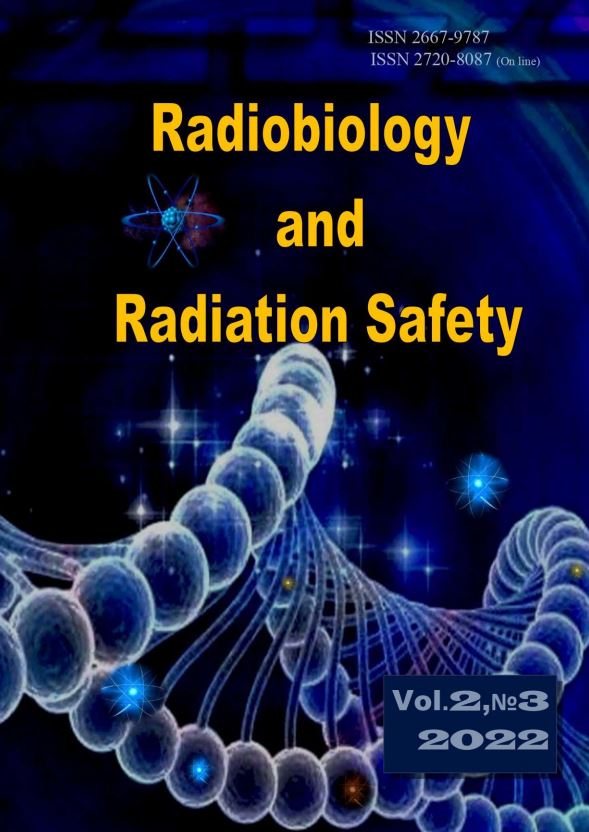 Downloads
How to Cite
Metskhvarishvili, M., Pagava, S., Gorgadze, K., Dekanosidze, S., Kalandadze, I., Beridze, M., & Beriashvili, N. (2022). Determination Of Radon Concentrations In Mtatsminda Districts Of Tbilisi. Radiobiology and Radiation Safety, 2(3). Retrieved from https://radiobiology.ge/index.php/rrs/article/view/4849